22320
Regular price
$399.95 USD
Regular price
Sale price
$399.95 USD
Unit price
per
Sale
Sold out
Northern or Western Electric Model 202. F-1 Handset, Refinished in Red, Network included.
The Western Electric and Northern Electric 102/202 series telephones were the first widely distributed phones which adopted the use of a single handset rather than a separate transmitter and receiver. The Model 102 - B1 mount was available from 1928 - 1930 and is characterized by a round base and raised dial. In 1930 the Model 102 was modified with an elongated ovoid base. This revised mounting scheme was known as D1.


At the same time the Model 202 - D1 was introduced on the same chassis with a new "antisidetone" wiring scheme. The dial on the D1 chassis was recessed into the front of the phone as opposed to sitting on the frame as with the "102 V B1 mount". Model 102/202 - D1 telephones were manufactured until 1938. Like the candlestick phone, the 102 and 202 contained only the switch hook and switch. The network and ringer were contained in a subset which was mounted on the wall.


This 202 is been upgraded with a modern network in the base that eliminates the need for a separate subset. Due to space limitations in the chassis, there is no ringer internally, although external ringers are readily available.


The handset is the venerable F-1 model that is acoustically superior to the older E series handset that was introduced in the 1920s. This 202 dates from the early 1930s and has been refinished in a deep red using a product called Polane. This is done using the very same equipment, product and procedures as Western Electric originally used to refinish their phones. As a finishing touch, a new coiled handset cord, and a modular line cord have been added to this classic. All components have been fully overhauled and tested to ensure that they will function properly both now, and in the years to come.
Optional Dials for the 202


Number 6 - default - The last technology jump for 3 inch dials. A smooth return and light weight for dialing highlight this choice. It is sturdily built and very reliable.
Do you currently have any rotary phones? If the answer is no, it is always a good idea to call your local phone company and check if they still support "pulse" dialing. If they do, you are all set to go. If they do not, your phone will not be able to place calls without a converter. We have internal converters that we install during assembly available for $79.95.
Dials * and # from your rotary phone to access computerized services.
Use legacy equipment on tone-only lines.
Compatible with VOIP services.
Provides last number redial functionality.
Adds 7 programmable speed dial locations
As an alternative, we provide an option to use this phone as an extension of your cell phone. The XLink Bluetooth gateway is an device external to the phone that gets it's power from a standard AC outlet. The cord from the phone will then connect to a phone jack on the gateway. When you pair the gateway to an active Bluetooth enabled cell phone, you will be able to use the vintage phone just like it was connected to a traditional landline. When someone calls your cell phone, the vintage phone will ring, and you will be able to dial out using the dial on the vintage phone. If you want to be able to call # and * using your rotary dial, you will also need to add the pulse to tone converter option.
View full details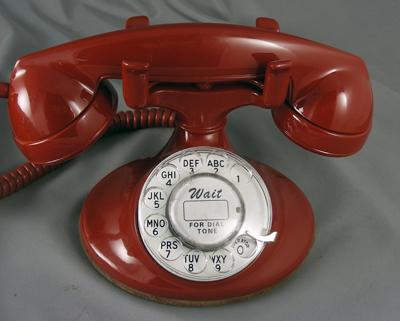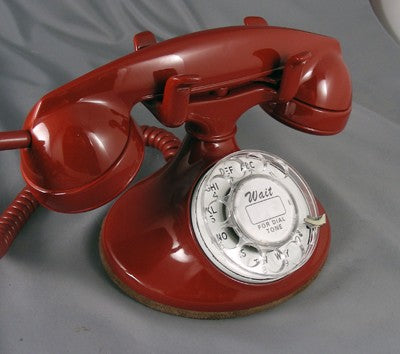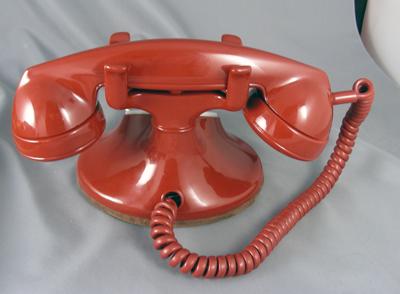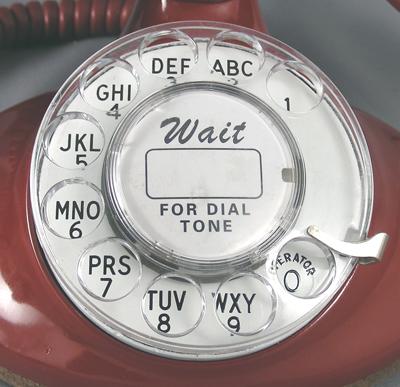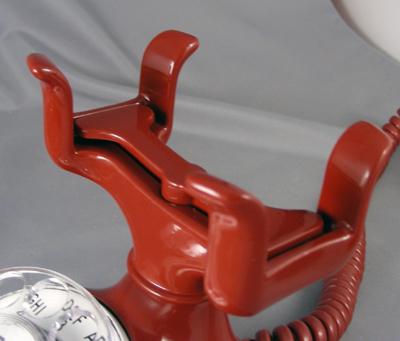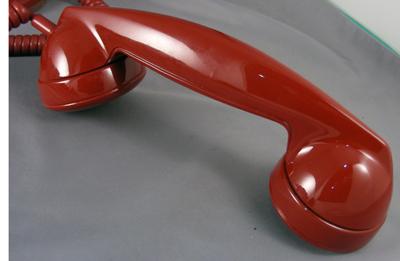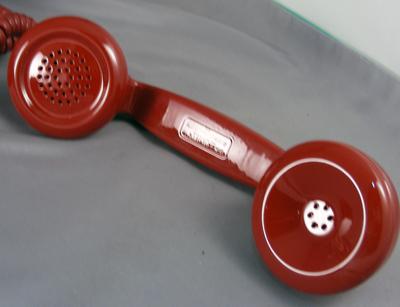 Shipping

We ship Monday to Friday. Parts orders received before 9am will generally go out the same day.

Learn More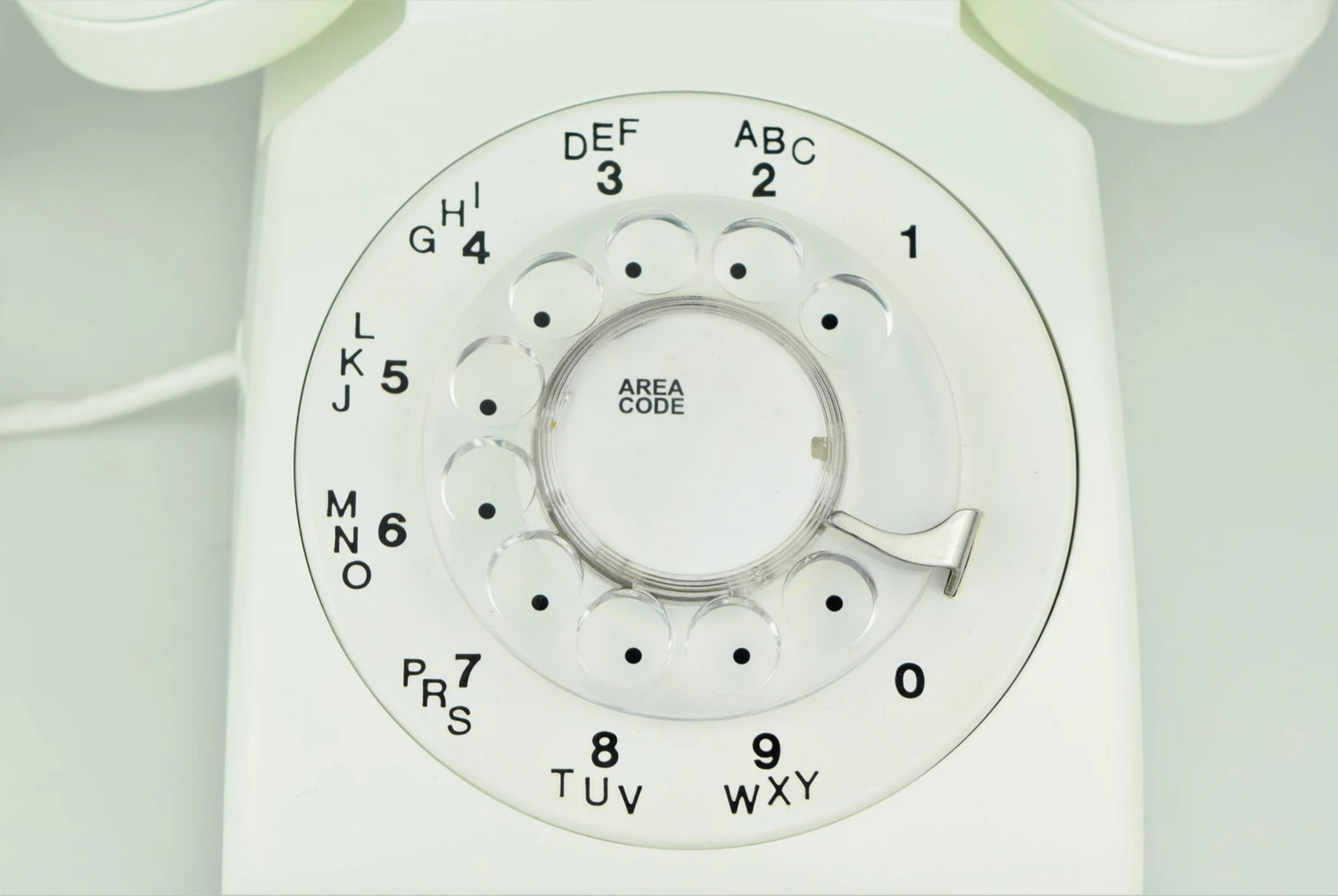 Hassle-free returns within 14 days of purchase.
Access our 90-day parts and labour warranty for manufacturing defects.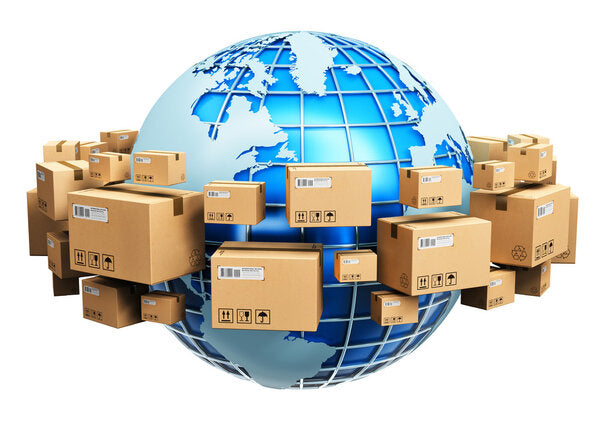 Shipping
We ship Monday to Friday. Parts orders received before 9am will generally go out the same day.