24284
Regular price
$399.95 USD
Regular price
Sale price
$399.95 USD
Unit price
per
Sale
Sold out
Old Phone Works Custom Two Toned Olive Green with Black Accent Western Electric 202.

Amazing Two Tone - Western Electric 202

This wonderful working example of 1920s design is sure to fit into your period decorating scheme. This Two toned Western Electric 202 has one of our painted Olive Green shells, which really makes the black pieces pop out. It's an extremely stylish revisionist take on the classic 202 look.

Although the 202 was never produced in this two toned fashion, we think you'll agree, it should have been. This 202 has been upgraded with a modern network in the base that eliminates the need for a separate subset. Due to space limitations in the chassis, there is no ringer internally, although external ringers are readily available. The handset is the venerable F-1 model that is acoustically superior to the older E series handset that was introduced in the 1920s.

Optional Dials for the 202

Number 6 - Default - The last technology jump for 3 inch dials. A smooth return and light weight for dialing highlight this choice. It is sturdily built and very reliable.

Number 5 - The predominant dial of the 40's and 50's was replaced by the number 6 for a more universal fit. The number 5 dial features a "whiir" sound upon its return and a good weight for dialing.

Number 4 - This is the first 5 contact, 3 inch dial. The real joy of the dial lies in the highly sought after "clickity-clack" sound that was eliminated with the introduction of the number 5. What was eliminated from customer complaints, is now one of the features that collectors look for most in hunting out the vintage phones.

Do you currently have any rotary phones? If the answer is no, it is always a good idea to call your local phone company and check if they still support "pulse" dialing. If they do, you are all set to go. If they do not, your phone will not be able to place calls without a converter. We have internal converters that we install during assembly available for $79.95.
Dials * and # from your rotary phone to access computerized services.
Use legacy equipment on tone-only lines.
Compatible with VOIP services.
Provides last number redial functionality.
Adds 7 programmable speed dial locations
As an alternative, we provide an option to use this phone as an extension of your cell phone. The XLink Bluetooth gateway is an device external to the phone that gets it's power from a standard AC outlet. The cord from the phone will then connect to a phone jack on the gateway. When you pair the gateway to an active Bluetooth enabled cell phone, you will be able to use the vintage phone just like it was connected to a traditional landline. When someone calls your cell phone, the vintage phone will ring, and you will be able to dial out using the dial on the vintage phone. If you want to be able to call # and * using your rotary dial, you will also need to add the pulse to tone converter option.
View full details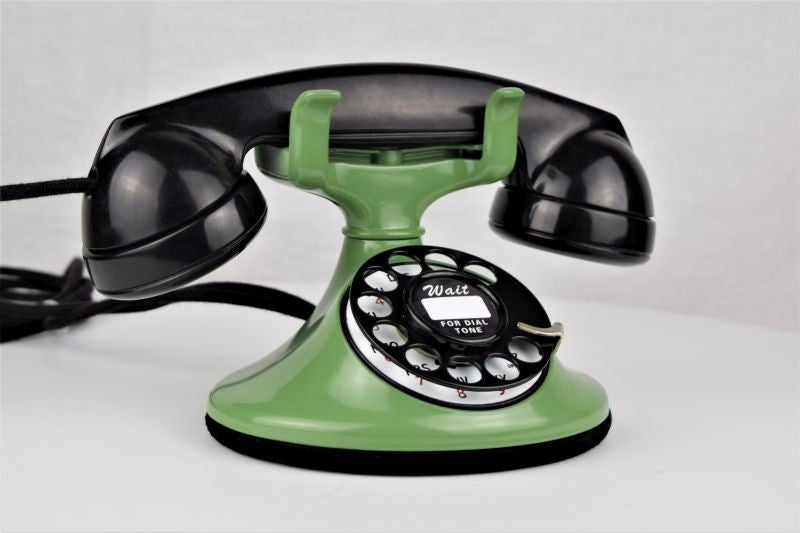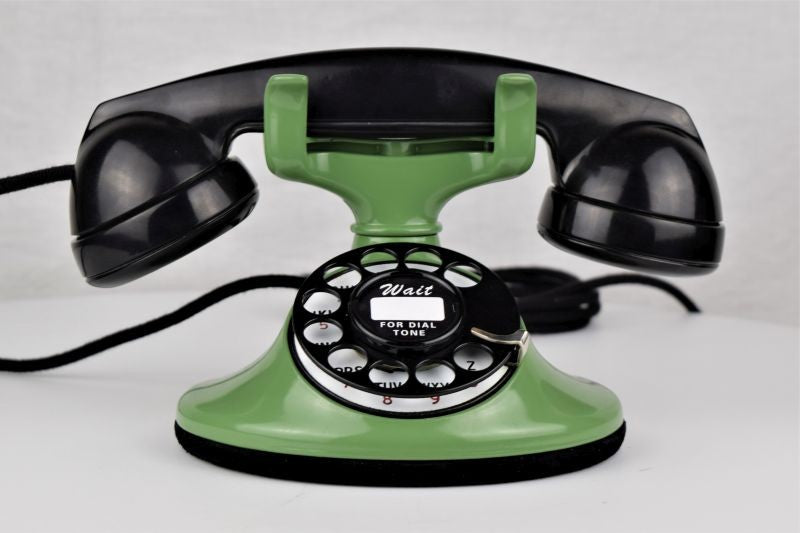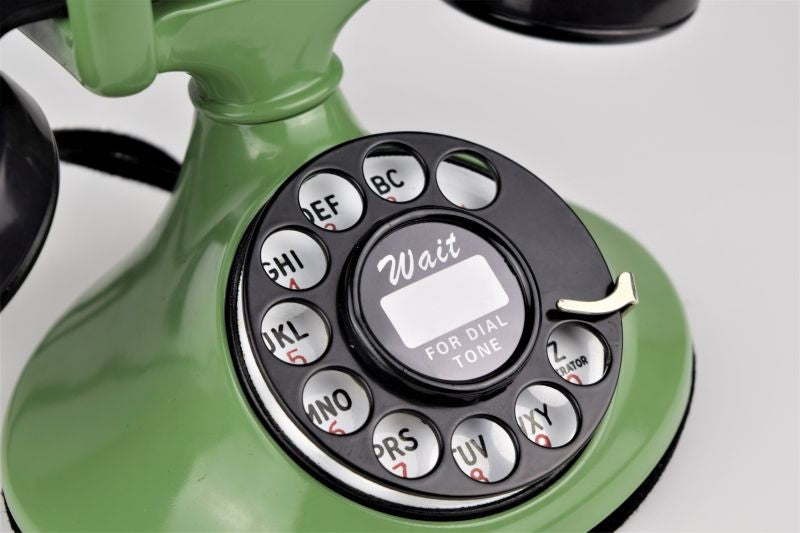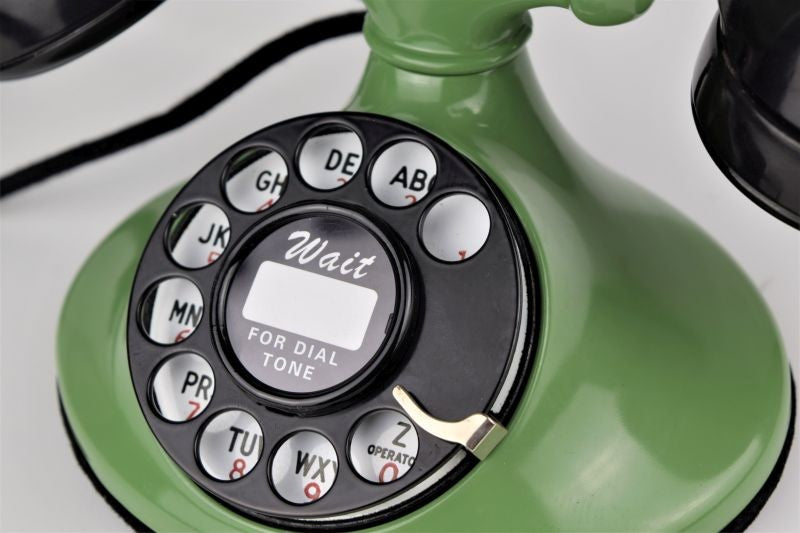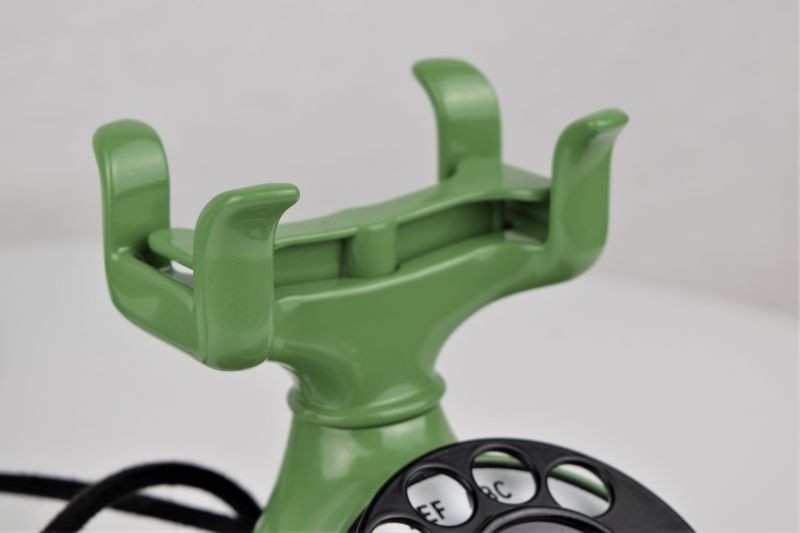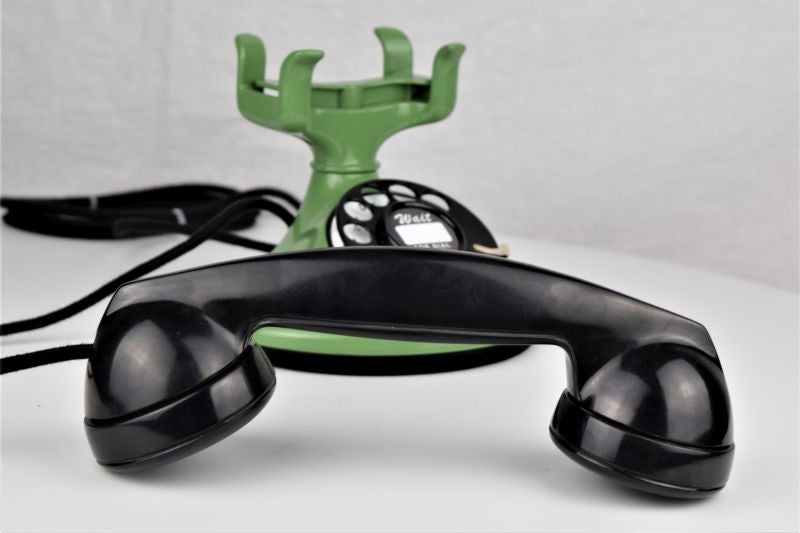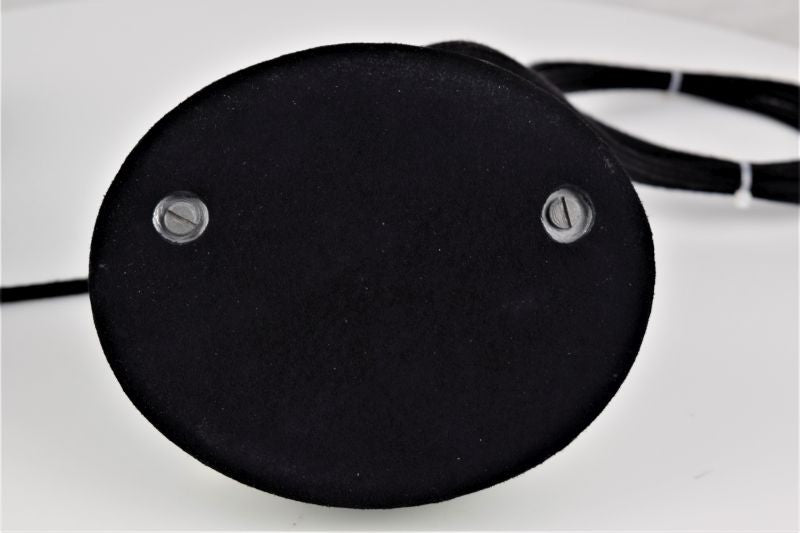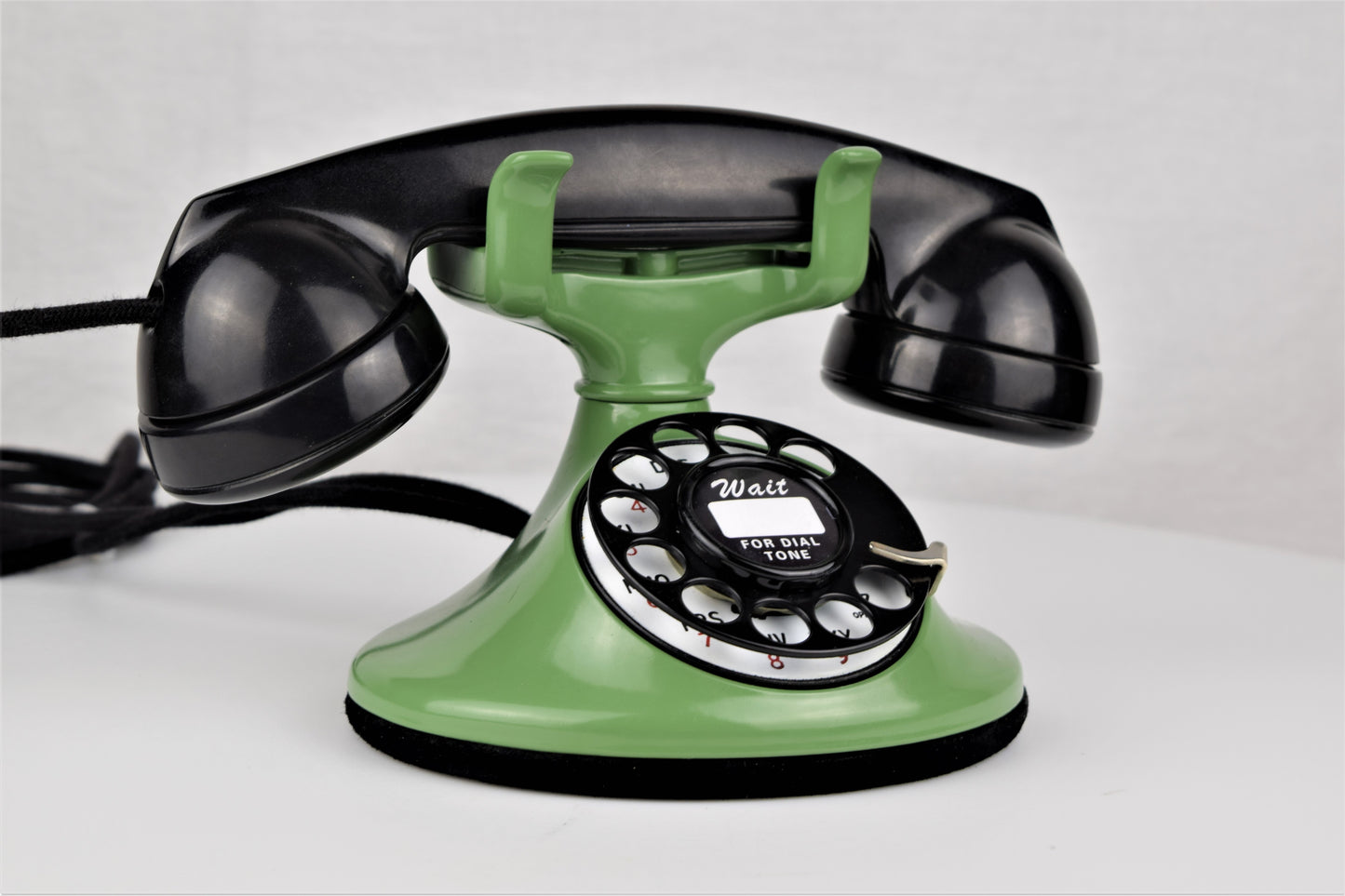 Shipping

We ship Monday to Friday. Parts orders received before 9am will generally go out the same day.

Learn More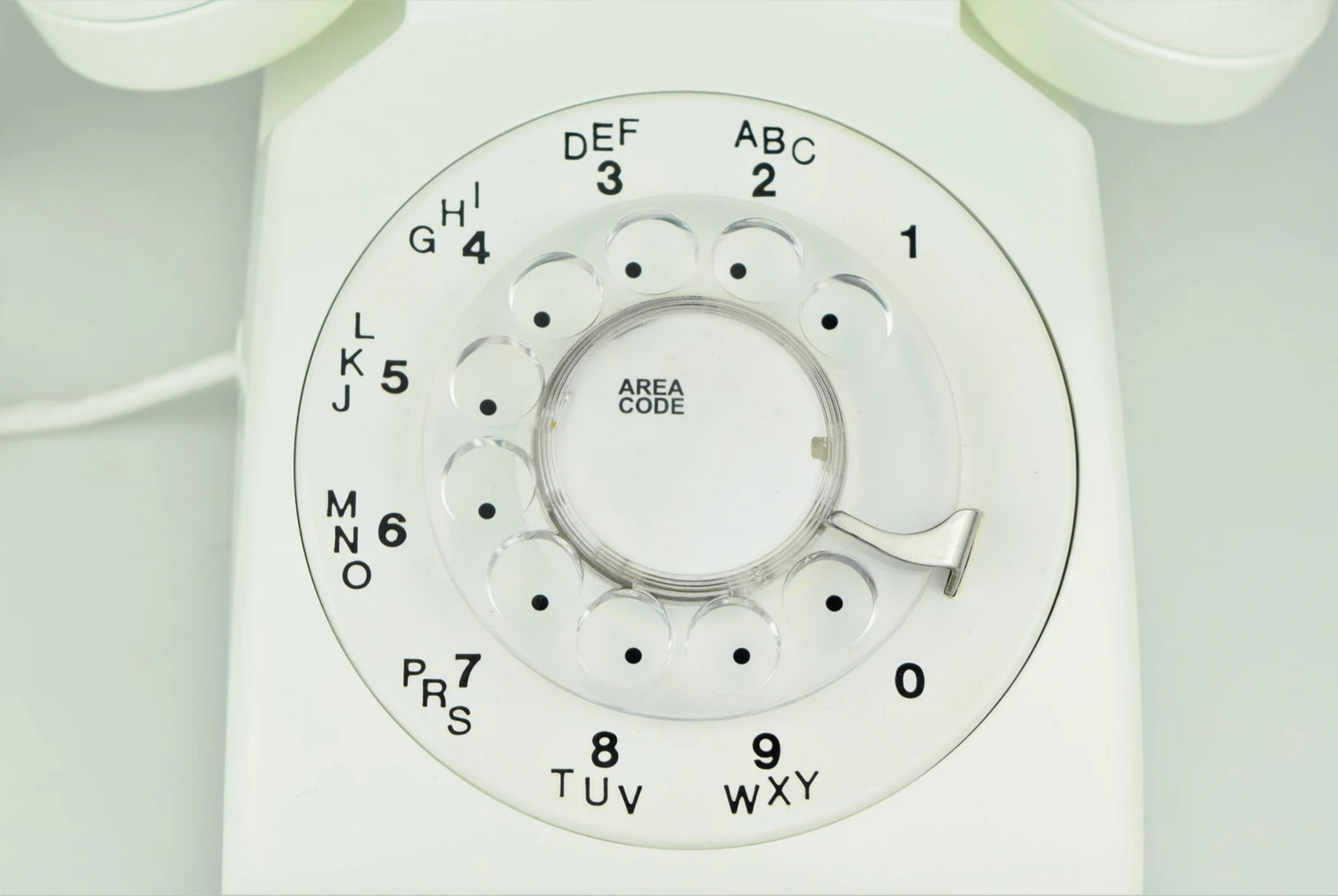 Hassle-free returns within 14 days of purchase.
Access our 90-day parts and labour warranty for manufacturing defects.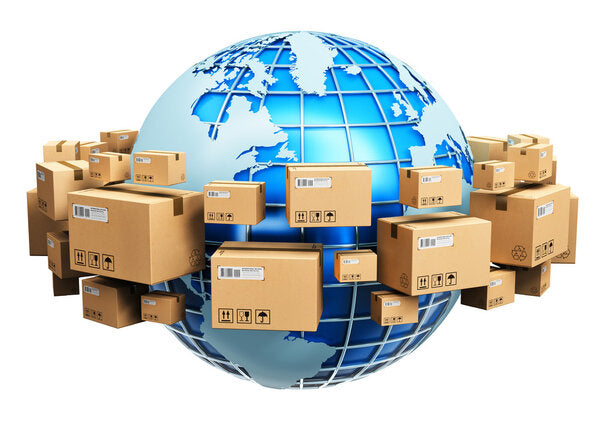 Shipping
We ship Monday to Friday. Parts orders received before 9am will generally go out the same day.