21140
Regular price
$1,499.99 USD
Regular price
Sale price
$1,499.99 USD
Unit price
per
Sale
Sold out
History
Dr. Gray invented the early pay box and sold them to many telephone companies. Each coin makes a distinct sound as it is deposited through the chutes. A solid brass dial Western Electric ( Bell) candlestick is part of this instrument. In the early days they were set up on the hotel front desk for guests to use. They were hidden behind the desk to prevent theft. ( They were full of coins) These pay stations were often brought to your table at up-scale dining rooms. Original keys are supplied. Extremely rare. One year limited warranty. This antique telephone is wired to work on today's modern system.

Western Electric Model 51 Brass Dial Candlestick. Classic Roaring 20s Western Electric brass dial candlestick telephone. Solid brass construction with original molded black receiver. This antique telephone works on today's modern telephone system.
The candlestick is a style of telephone that was common from the late 1890s to the 1940s. A candlestick telephone is often referred to as a desk stand, and upright, or a stick phone. Candlestick telephones feature a mouth piece (transmitter) mounted at the top of the stand, and a receiver (ear piece) that is held by the user to the ear during a call. When the telephone is not in use, the receiver rests in the fork of the switch hook that protrudes from the side of the stand, thereby disconnecting the audio circuit from the telephone network
Do you currently have any rotary phones? If the answer is no, it is always a good idea to call your local phone company and check if they still support "pulse" dialing. If they do, you are all set to go. If they do not, we offer an optional upgrade for this phone to allow the dial to work on tone only lines.
The Restoration Process
Dial – The dial has been fully disassembled, cleaned, lubed and timed to ensure years of trouble free service. The outer edge of the dial has been stripped and repainted with a gloss black enamel. The number plate has been cleaned and a perfectly matching overlay has been applied. The finger wheel has been sandblasted and powder coated with a semi-gloss black finish. A brand new die cut dial card and acetate cover have been added as well
Cords – The phone has been outfitted with brand new cloth covered cords that are made in house on the same type of equipment originally used by the phone companies. They look amazing. You can choose from either black or brown cloth cords. The line cord has a modular connection to facilitate a modern connection to your wall jack.
Shell – The metal body has been stripped down and the brass body professionally buffed back to a beautiful shine. Over time, the brass will naturally tarnish leaving the surface with a gorgeous patina. However, with some metal polish, you can easily bring the shine back.
Receiver & Mouthpiece – Due to scarcity, our candlesticks will now be paired with a premium reproduction receiver and mouthpiece,
Network – The candlestick is outfitted with an unique network that fits in the paystation base. This allows the telephone to connect to a modern network without the need for a subset,
Base – The base is carefully sand blasted and rewrapped with super soft pig skin suede leather to ensure it does not damage the table it proudly sits on.
The phone goes extensive testing before to ensure it is in perfect working condition prior to shipping.
View full details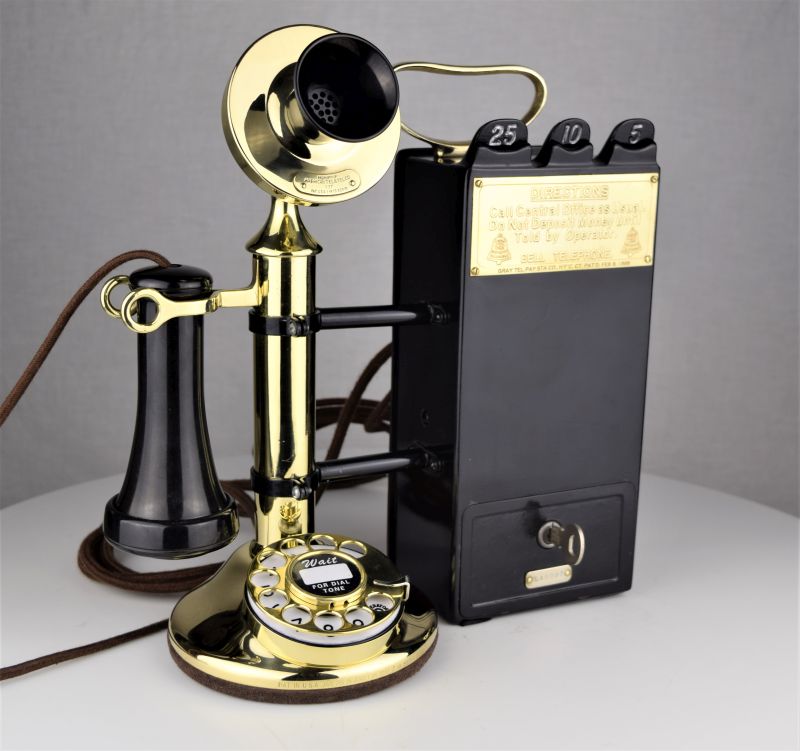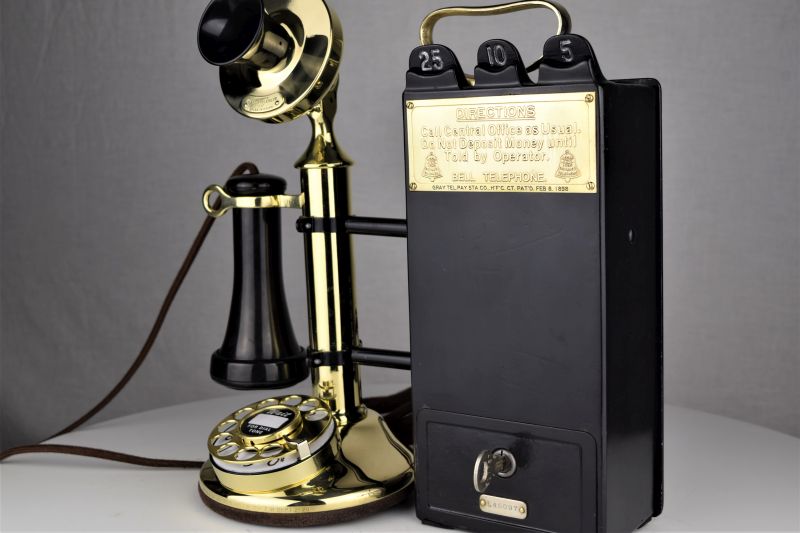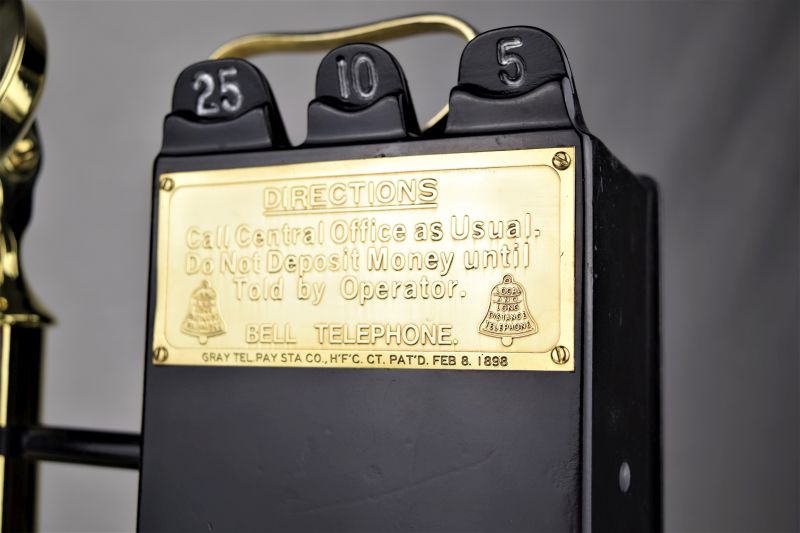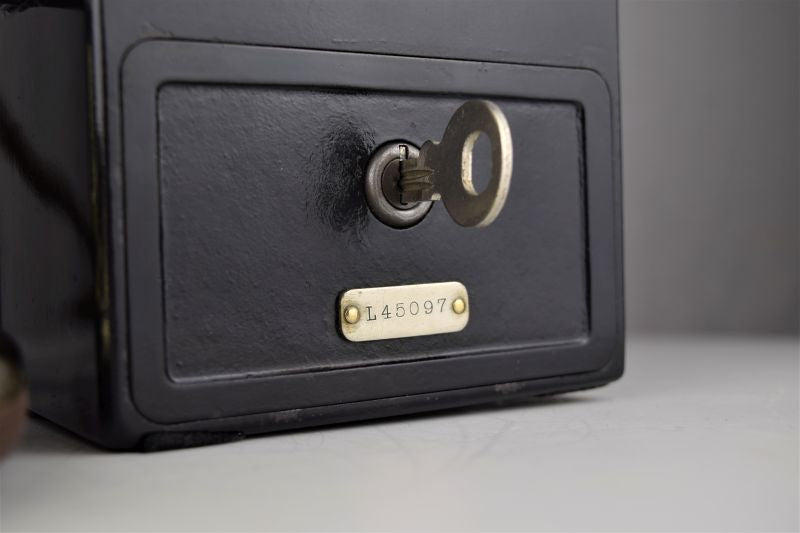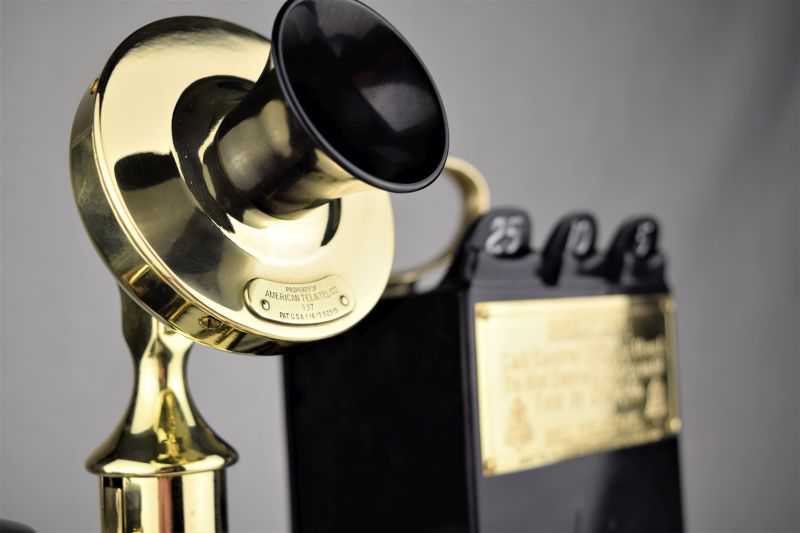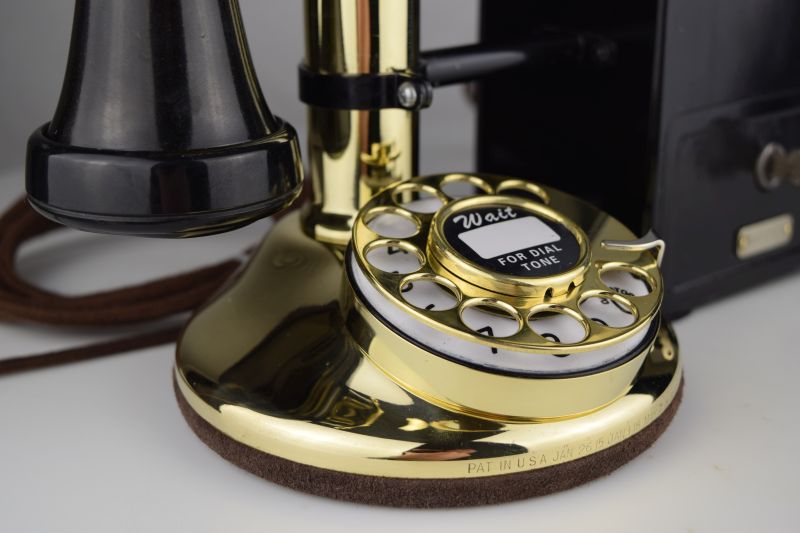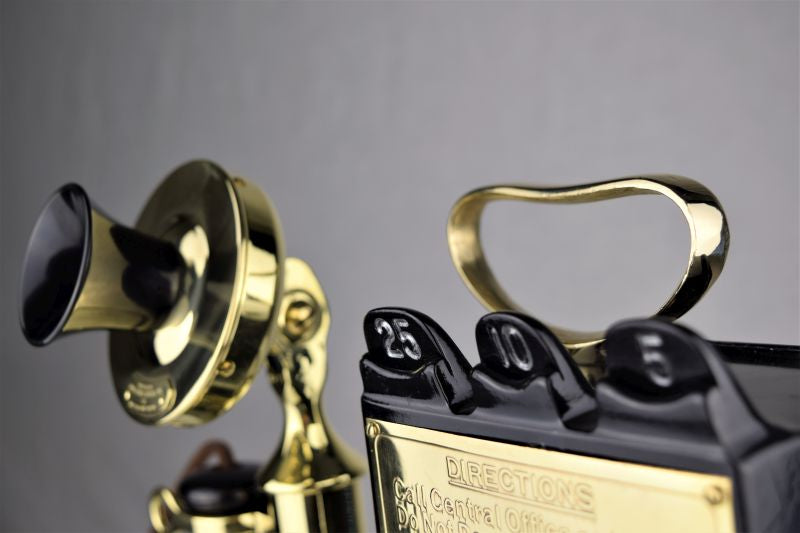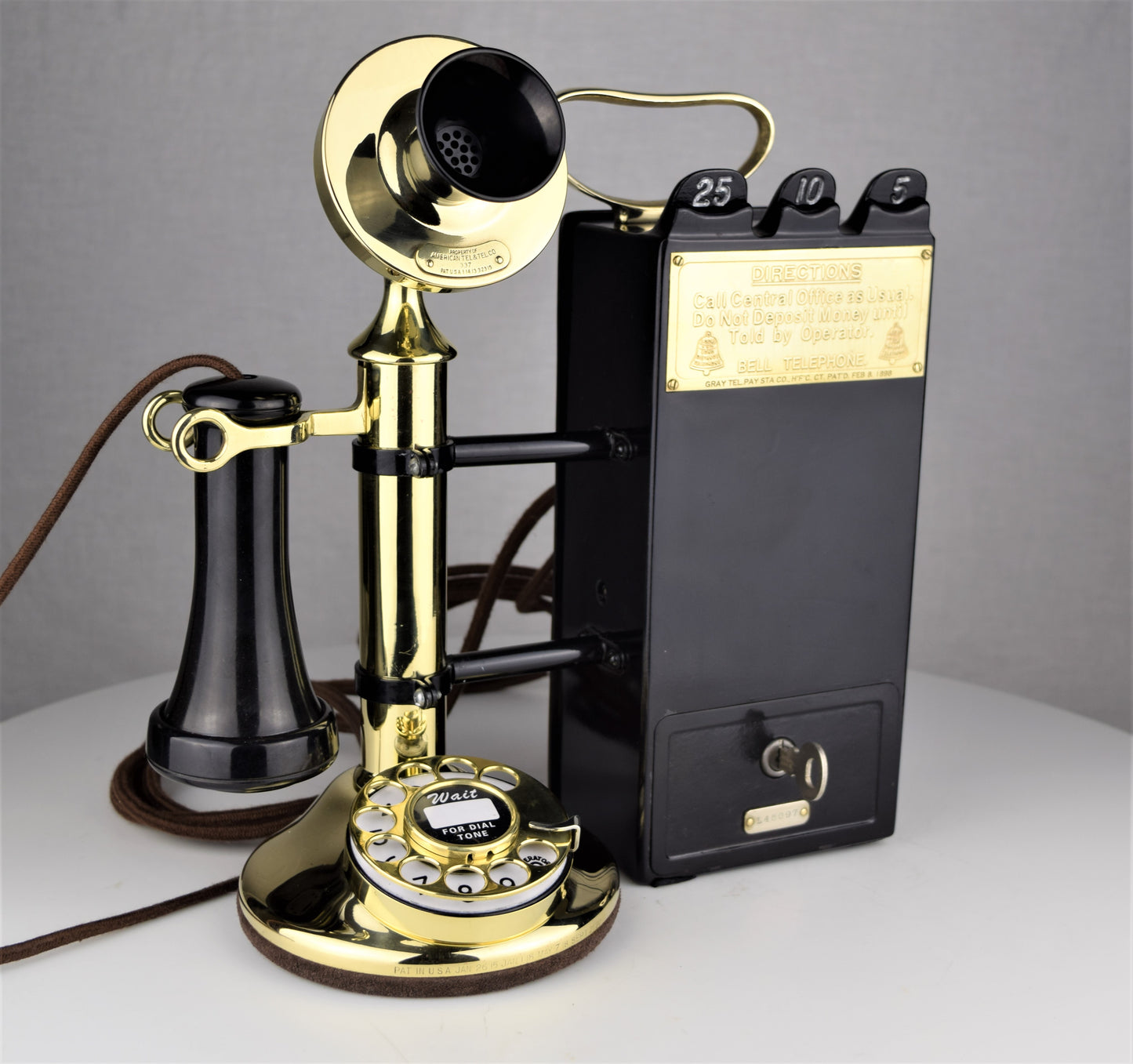 Shipping

We ship Monday to Friday. Parts orders received before 9am will generally go out the same day.

Learn More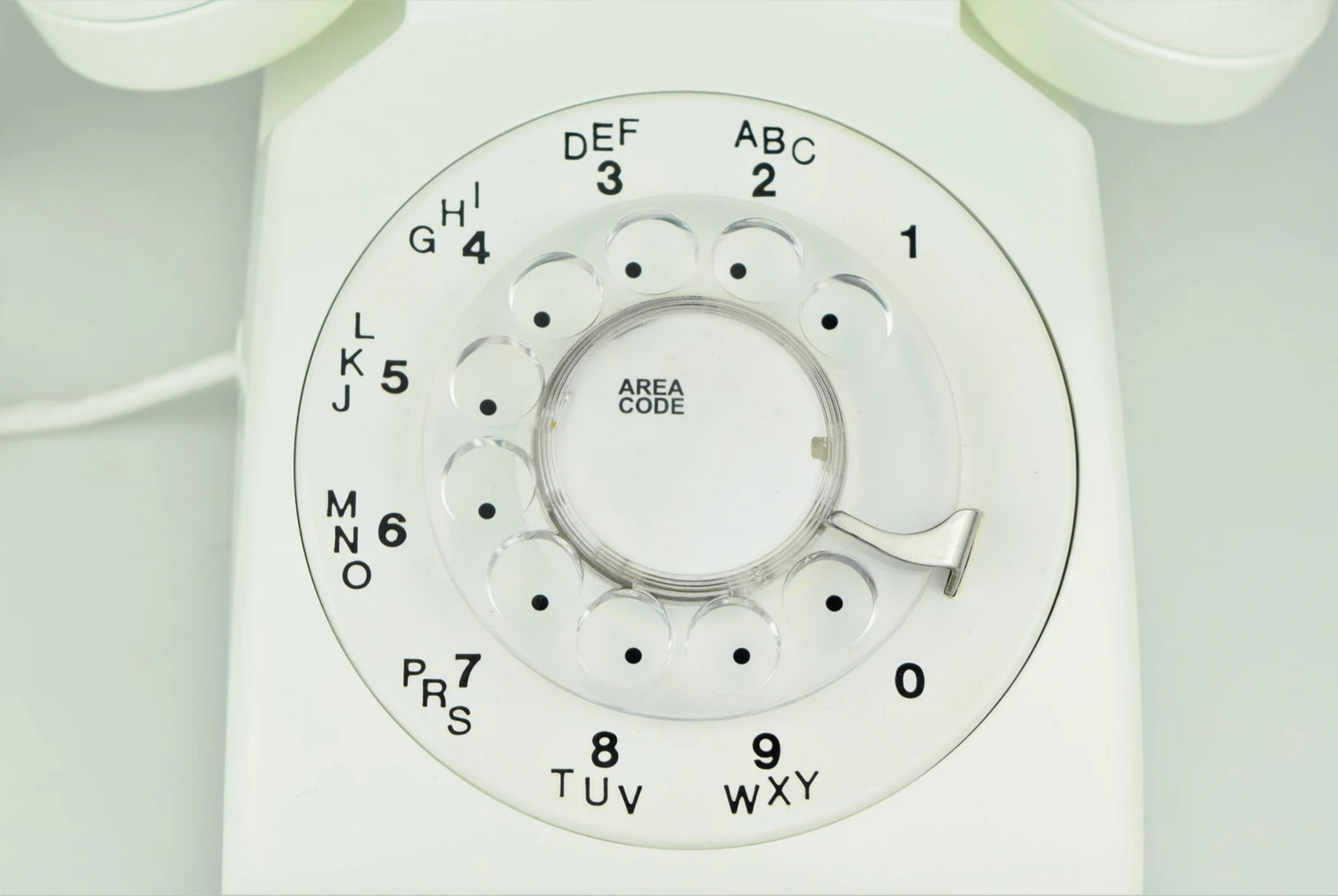 Hassle-free returns within 14 days of purchase.
Access our 90-day parts and labour warranty for manufacturing defects.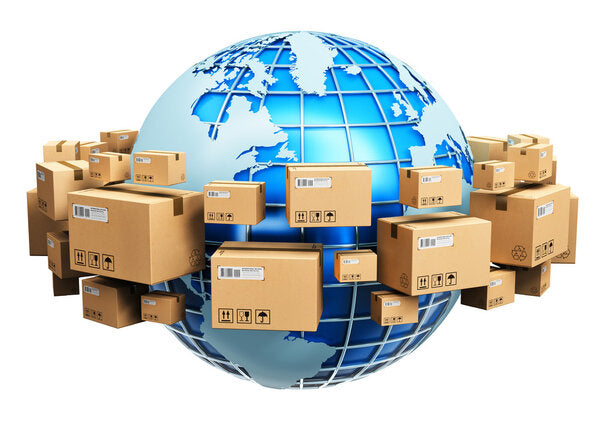 Shipping
We ship Monday to Friday. Parts orders received before 9am will generally go out the same day.