25033
Regular price
$399.95 USD
Regular price
Sale price
$399.95 USD
Unit price
per
Sale
Sold out
Siemens 366 Wall Phone, 1940s-50s, works on modern lines.

The Siemens brothers were extremely prolific inventors who are credited with a range of innovations such as the electric elevator, the pneumatic tube system, gun cotton, and the gas regenerative furnace used in steel making. It was their work in electrical generation and telecommunications, however, that revolutionized the 19th century world.

The Siemens Brothers began their experimentation with electricity during the mid 1800's and they invented the dynamo that paved the way for the universal employment of electrical heavy current. They developed groundbreaking telegraphic equipment, and are credited for erecting the first great telegraphic line in Europe. At sea, they laid six Atlantic telegraph cables, one of which was 3000 miles long. It was natural evolution for Siemens to become involved in all aspects of electrical design and manufacture, including telephony.

Just prior to World War II, they were responsible for producing 1/12 of the world's electrical goods. Today Siemens employs over 450,000 people in 190 countries and they are one of the largest cellular phone manufacturers in the world. The Siemens 366 Wall Phone was used extensively during the 1940's and 50's. This particular phone is fully compatible with the North American phone system and is in full working condition. You should inform your local telephone company before connecting this, or any antique or classic telephone to the public telephone network.

The Restoration Process

Dial – The dial has been fully disassembled, cleaned, lubed and timed to ensure years of trouble free service. The number plate has been cleaned and polished making it look almost new. A brand new die cut dial card and acetate cover have been added as well.

Cords – The phone has been outfitted with brand new white cloth covered cords that are made in house on the same type of equipment originally used by the phone companies. They look amazing. The line cord has a modular connection to facilitate a modern connection to your wall jack.

Shell & Handset – Both have been painstakingly put through a multi-step restoration process which includes sanding with 400, 800, 1000, 2000 grit. This ensures that there are no scratches, dents or dings. The shell is then professionally painted in a high gloss white using Polane. This is a very durable and scratch resistant paint that will hold up for years. This is the same process the phone companies used to refurbish their own telephones.
View full details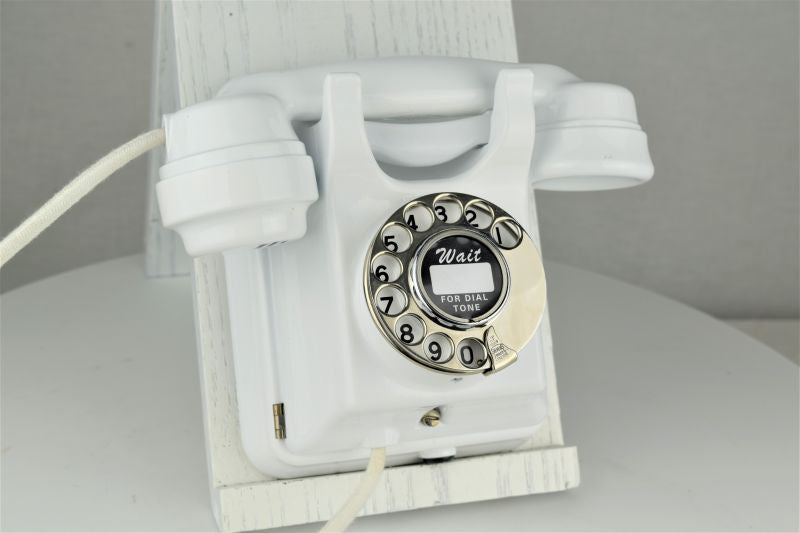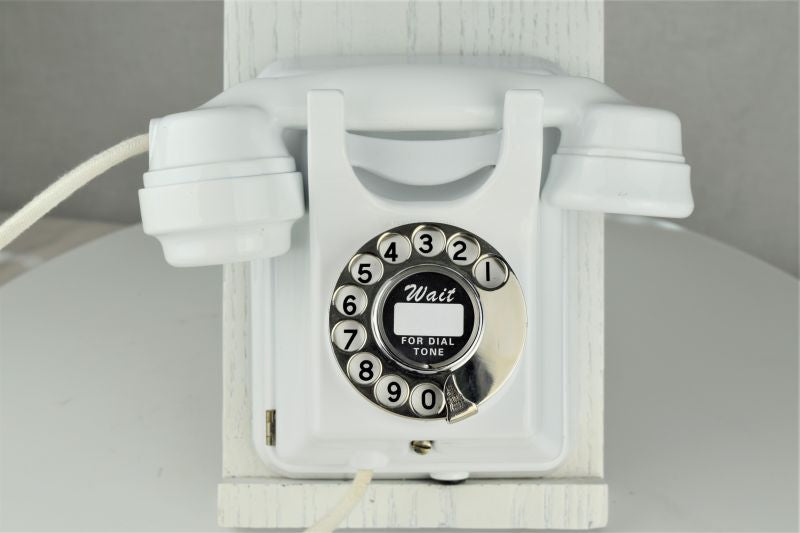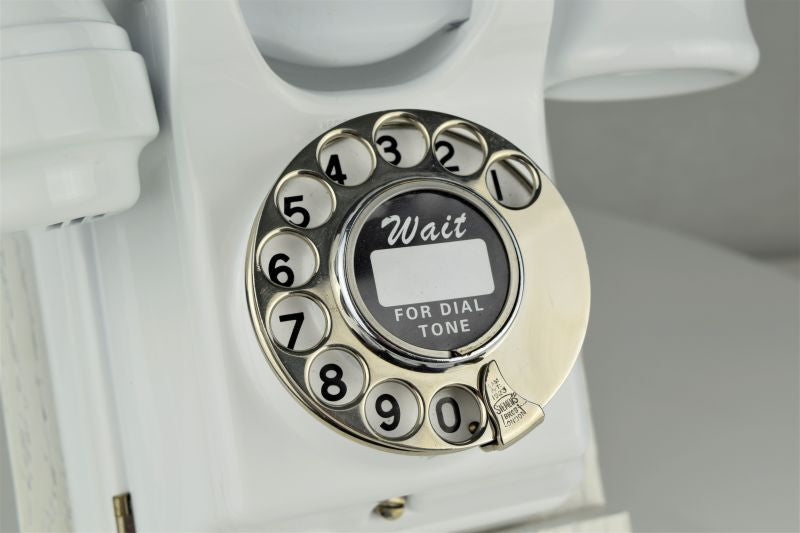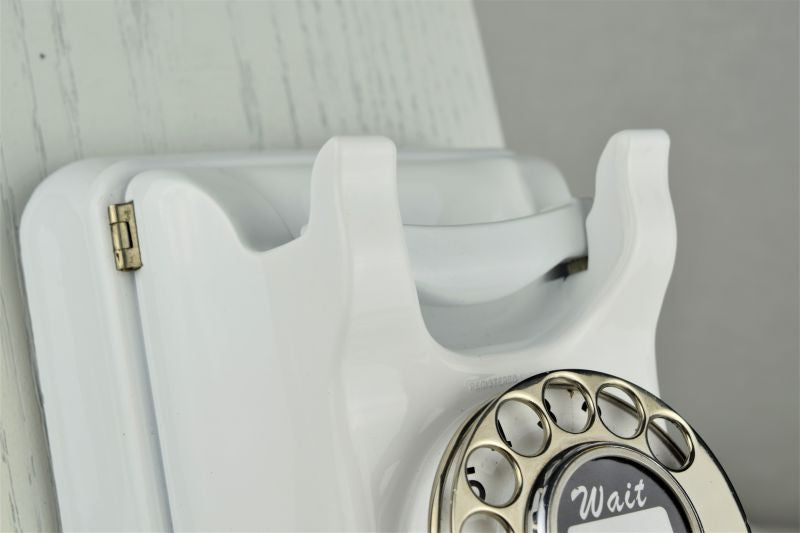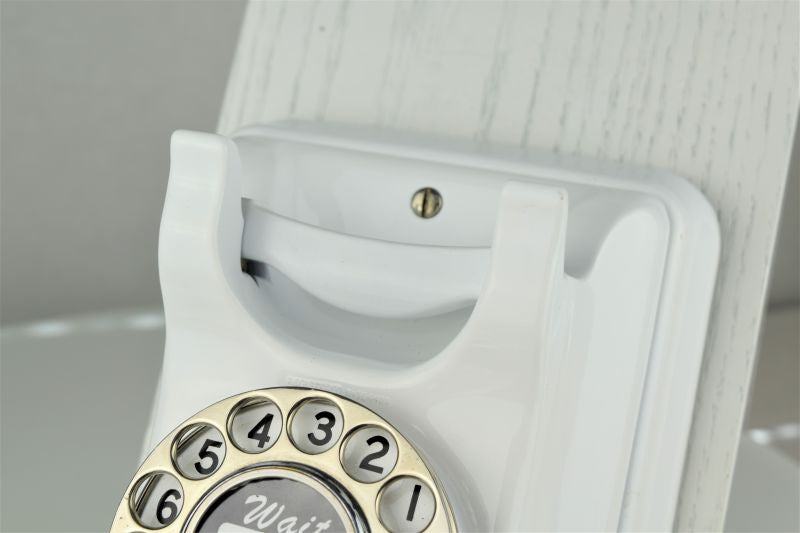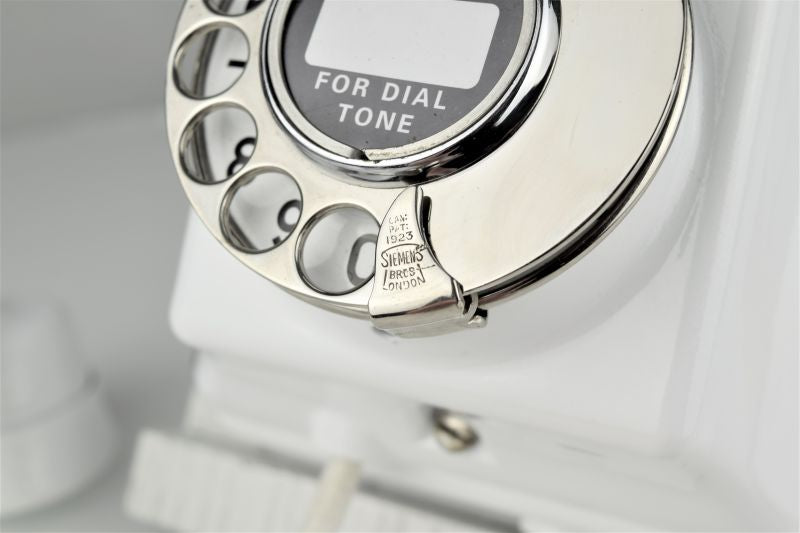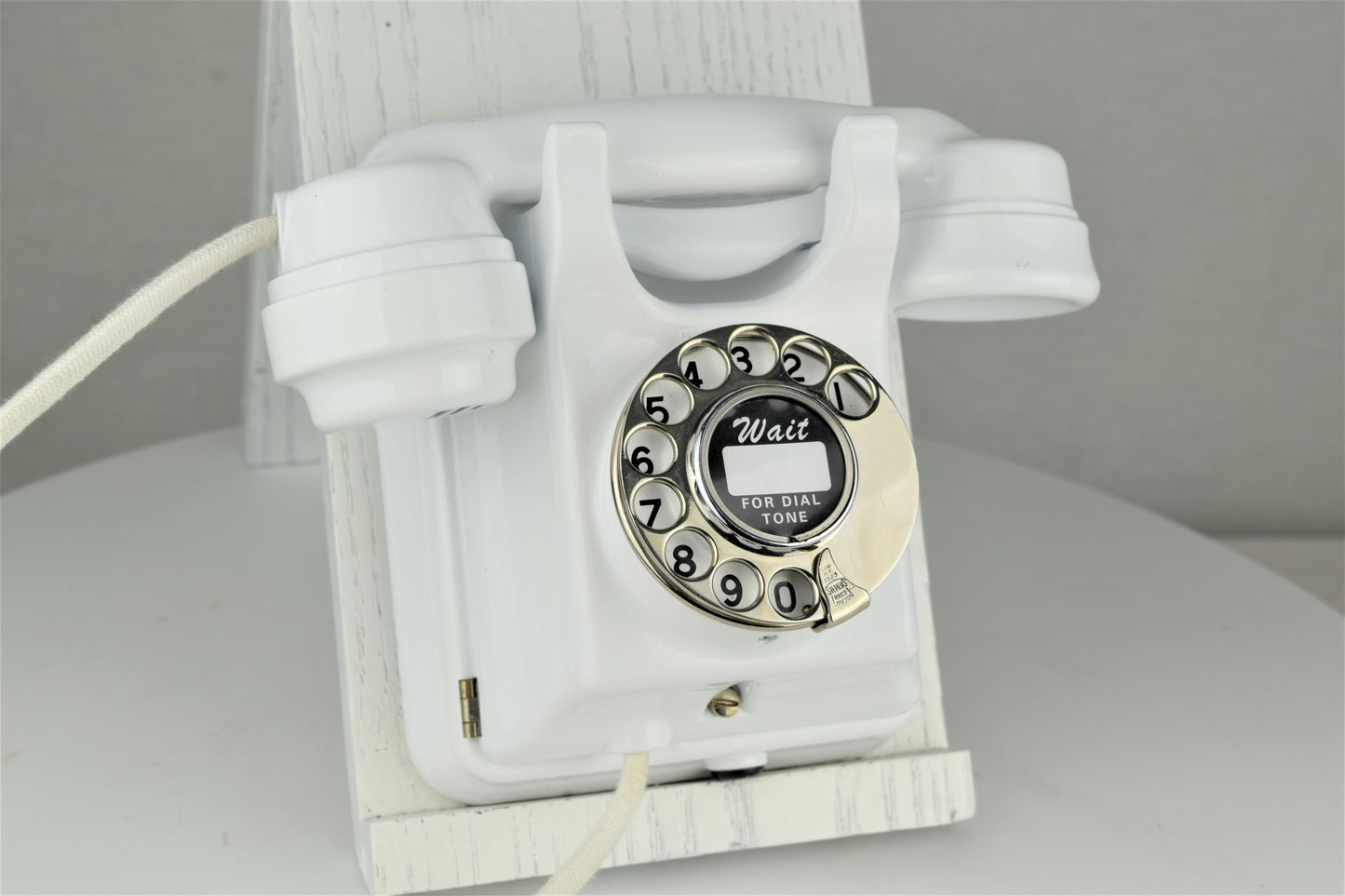 Shipping

We ship Monday to Friday. Parts orders received before 9am will generally go out the same day.

Learn More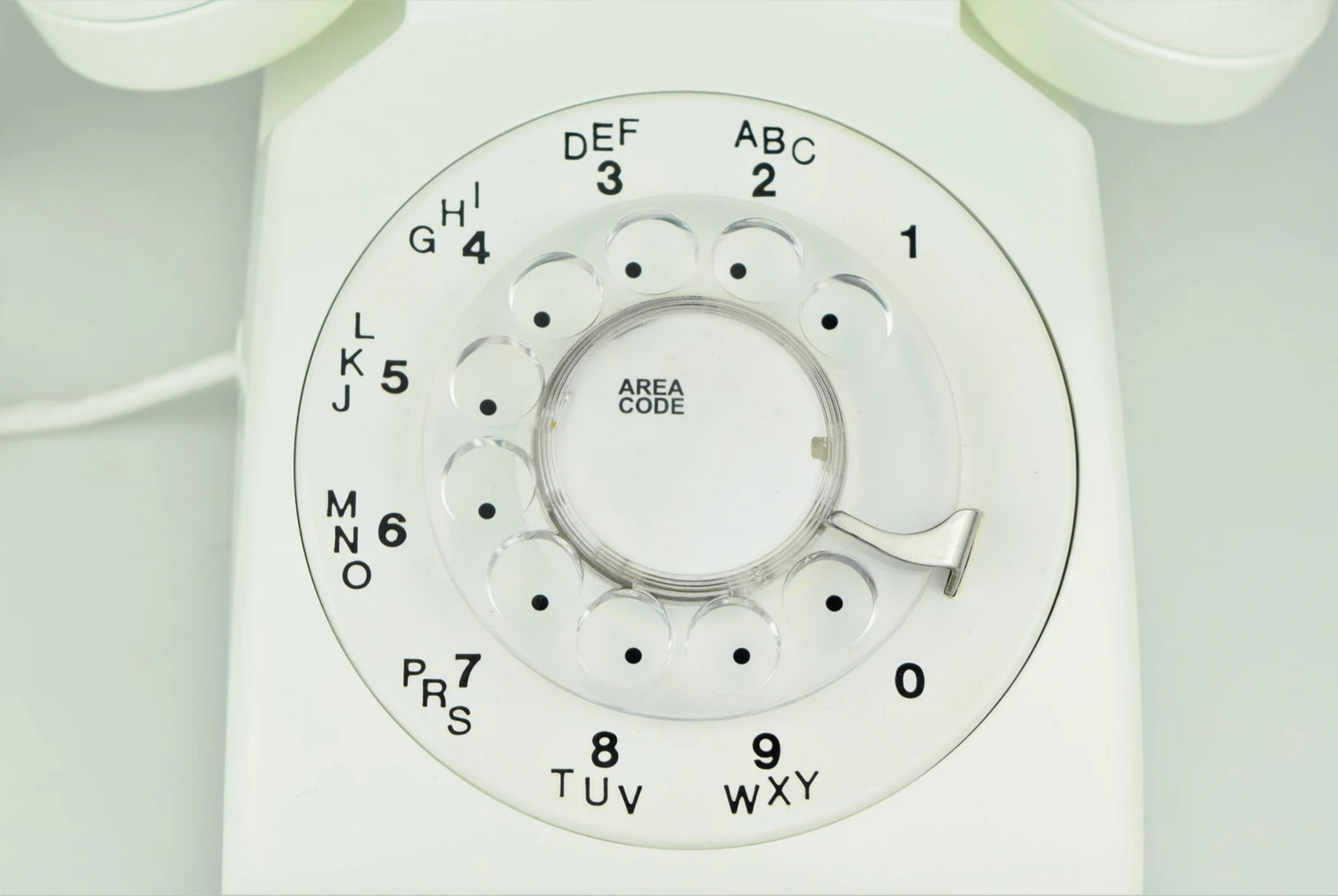 Hassle-free returns within 14 days of purchase.
Access our 90-day parts and labour warranty for manufacturing defects.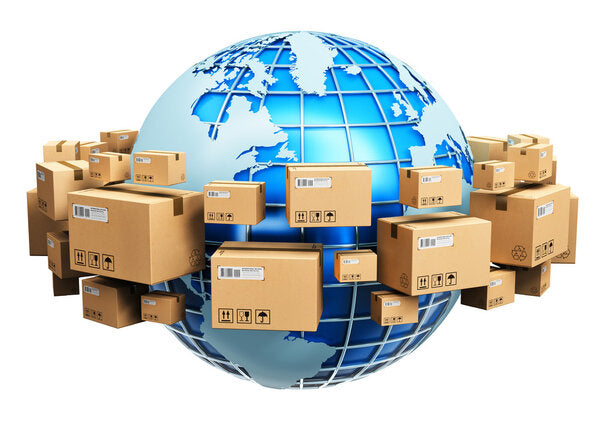 Shipping
We ship Monday to Friday. Parts orders received before 9am will generally go out the same day.